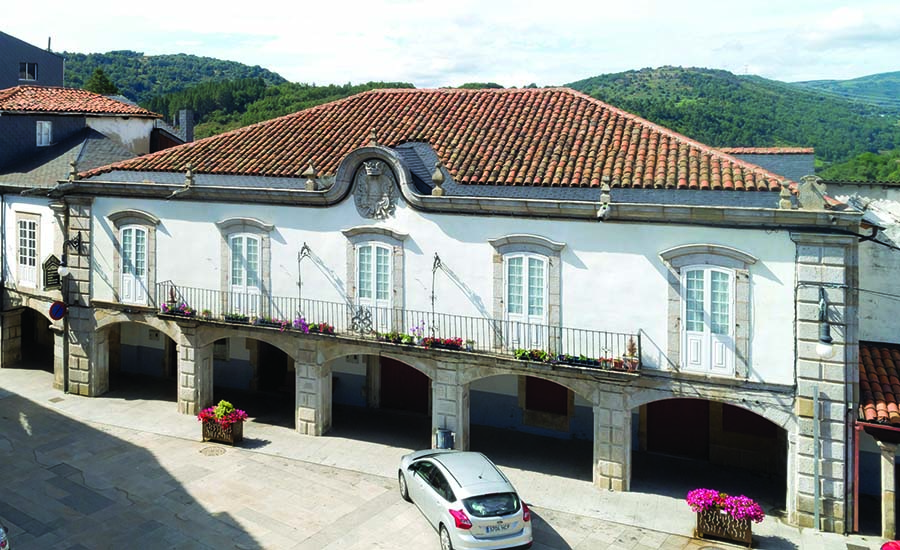 Urban Manor house of baroque style located in the town centre. Built between party walls, it has a rectangular floor plan, two levels and a gabled roof. Its facade appears distributed over five vertical bands, featuring their respective framed embrasures and separated by pillars on the lower floor and by pinnacles and metallic gargoyles at the height of the cornice.

The ground floor appears supported and protected by curved arches that lean on solid cushioned pillars to protect the pedestrians from the harsh weather. The upper floor accommodates residential uses (living room, bedrooms, and lounges) and presents a large overhanging balcony with stonework and wrought iron which is accessed through three doors. Each one of them appears framed by good pieces of stonework and covered by curved arches protected by a canopy.

The wall sections or panels of the façade appear plastered and whitewashed to hide the inferior quality stonework that it is made from. The Manor house was included in a drawing published in The Galician and Asturian Illustration in 1879. The title of Marquis of Viana do Bolo exists since the time of King Phillip II (1556-1598). Until the middle of the last century, on the ground floor of this house it was the headquarters of the Lyceum, a private recreational society of the Vianesian economic elite.