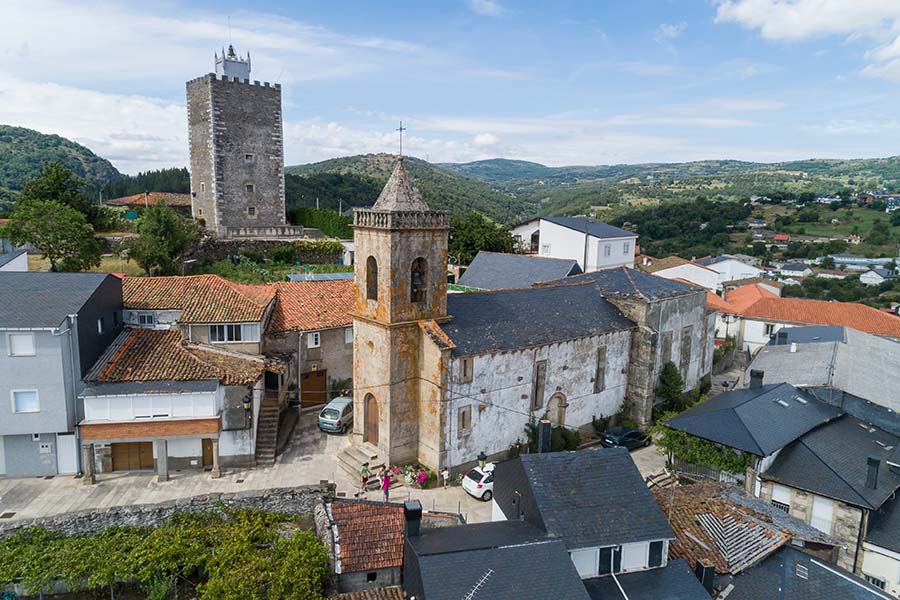 The building has a rectangular floor plan and a bell tower in its façade from the XIX century- lacking ornament - whose main singularity is its exceptional stonework and its pyramid-shaped roof. The medieval architecture of the original building, datable to the end of the XII century is conserved only in the North and South walls. In the latter, narrow and elongated windows are opened, in addition to a secondary door without a tympanum, now walled up, with a double semicircular archivolt over doorjambs cut in to an edge. In this same southern facade we see rough geometric corbels supporting the eaves, as well as a series of granite corbels that had to support a wooden portico.

The main altar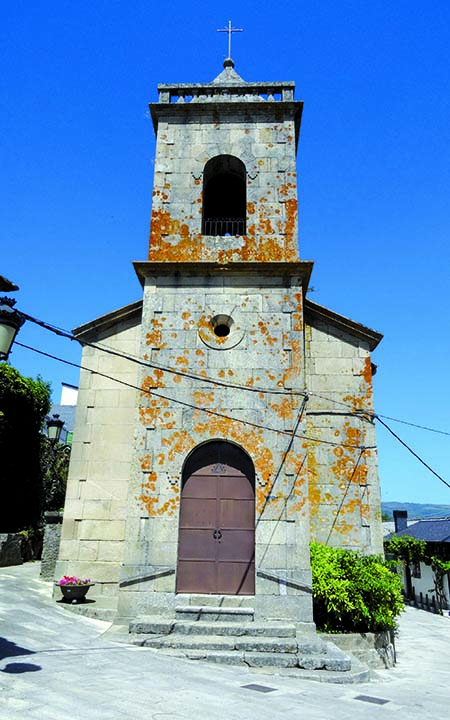 Located at the head of the temple and protected by a gabled roof, it stands out for its angular location, as a result of a transfer derived from the construction of a new chapel on the north wall of the apse in the first half of the XX century. The altarpiece is presided over by the baroque image of St Mary of the Assumption, and it also shows an image of an articulated Virgin equipped with hinges that allow her to move her arms.

To emphasize also the baroque altar table carved entirely in granite, which is richly decorated with angels, rampant lions and plants, Marian, Christological and the order of Santiago motifs.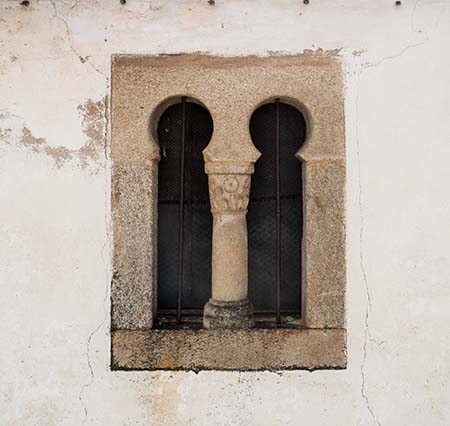 The church preserves Romanesque remains dating to the X century of Germanic tradition in an original double horseshoe arched window that we can see on the outside of the apse. The arches appear divided by a monolithic column with a capital decorated with ribbed leaves and a central circle.

The horseshoe arch
It is very characteristic of Arabic architecture but also appears in previous examples. In Galicia we have few examples because of the weak Moorish influence, but it does appear in some buildings such as the Church of St Comba of Bande (Ourense), or in the remains of the Visigothic Church of Panxón (Nigrán, Pontevedra), both from the 7th century and of pre-Romanesque style. The geminated windows of horseshoe arches refer to an eremitical religious life datable to the early medieval period that we can also call "Suebi-Visigothic".